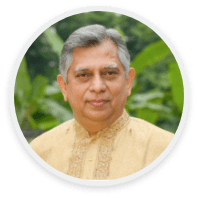 Pt. (Dr.) Vidyadhar Vyas
Dean Faculty of Music & Performing Arts.
Music is an integral and important segment of the Culture of any society. Indian Music is one of the oldest music systems coming from Vedas and continuing its tradition, enriching with time. Indian Music education has a long unbroken history within Ashram Paddhati, later reformed into Guru-Shishya Parampara, aiming at the performance excellence. Twentieth century brought the beginning of Music Institutions in which the study of music and its applications, practical as well as academic (theory), education and training, were gradually introduced. Today the scope of Music Education and Training has widened considerably, encompassing allied vocational applications, interdisciplinary studies and overall cultural grooming towards personality development.
Somaiya Vidyavihar University has taken a decision of foresight to introduce and encourage Music Education and Training in its core subjects of Arts, thereby recognizing its importance and value in coming times.
Indian Music has two major systems: Hindustani and Carnatic with three main categories in each system, viz. Gayan (Vocal), Vadan (Instrumental) - Swarvadya and Taalvadya, and Nritya (Dance). All these categories, although separate, are inter-related.
The National Education Policy (NEP) 2020 has rightly emphasized the role of music education at all levels from pre-primary to doctorate. It has also acknowledged the subject of music for interdisciplinary studies as well as for ancillary, elective studies.
The core course structure has also been devised on the recommendations of NEP. A special feature of the curriculum of music courses is the provision of Performance Excellence at Doctorate level under training of a renowned Guru.
An assortment of short-term vocational courses of music is also provided for specialized training. There will be a Music Circle for the concerts listening as an outreach towards the society. Hope these efforts bear fruit.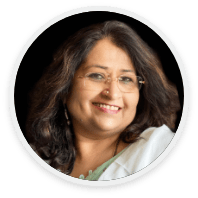 Mrs. Savita Satish Moghe
Advisor of maya somaiya school of music and performing arts and vice principal of k. J. Somaiya junior college of science and commerce.
Sangeet Visharad – Gandharva MahaVidyalay
Sangeet Alankar – Gandharva Maha Vidyalay.
Professional Classical Singer and Performer
31 years' Experience of Teacher in Hindustani Classical Music
31 years' Experience as a English Teacher
Natya Sangeet Diploma holder
Coordinator and Teacher of Somaiya Music School since 2015 to October, 2021
Educational Qualifications
Bachelor of Arts (B.A) Pune University.
Master of Arts – English (M.A) Furgusson College Pune University.
B.Ed – Mumbai University.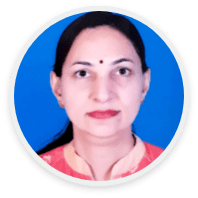 Mrs. Sunita Gangrade
Bachelor of Arts degree from Doctor Harisingh Gour Vishwavidhyalaya, Sagar, in 1994, and her Master of Arts degree in Indian Music (Vocal) with Honours from Devi Ahilya Vishwavidhyalaya, Indore, in 1996.
She was conferred the Rashtrapati Shankar Dayal Sharma Award for Excellence in Classical Music.
She has been a faculty at the Somaiya School of Music for Vocal and Harmonium since 2015 and at the Maya Somaiya School of Performing Arts from 2021.
She has been a coordinator for numerous cultural music events at Somaiya Vidyavihar University since 2015, and she also conducts audits/electives in Music at other institutes.
She is a recognised All India Radio and TV artist who has performed live at a number of concerts, including the Ashtavinayak Mahotsava (Pune) in January 2015, at the request of Pandit Sanjeev Abhayankar (Disciple of Pandit Jasraj).
She has a large collection of traditional classical bandish compositions and is well knowledgeable in other forms of Semi Classical Music such as Thumri, Dadra, Hori, and Kajri, all of which can be found on her YouTube channel.
Her research interests are in the science of Music therapy and its ability to treat major ailments such as diabetes, fluctuating blood pressure levels, stress, and depression.
In addition to being a teacher, she is a disciple of Shri. Kiran Phatak (Dombivali), Mrs. Apoorva Gokhale (Thane) and Mrs. Dhanashree Pandit Rai (Mumbai).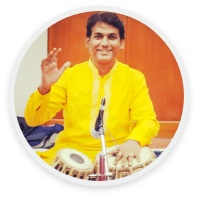 Mr. Rupak Pawar
Rupak Pawar an artist who with his relentless and persistent Riyaaz has made a unique niche for himself in the world of Indian Drumming Art of Tabla playing. Being the son and disclple of world renowned Tabla Maestro Pt Sadashiv Pawar, he accomplished his training under Farukhabad gharana.
To further augment and boost the art of "Tabla Playing" he embraced the performing art form of other Tabla Gharanas like Punjab, Delhi, Agra and Benaras
His mysterious and rare ability to play Rela, Gat, Kayda, Chakradhar, Bedam Chakradhar at an amazing speed and clarity defines him. And the attachment that he shares with various Tabla Gharanas along with his own Farukhabad, for their unique nuisances and improvisation styles adds to his dimensions as an true Tabla Artist.
An Artist who recognizes world of Tabla playing to be unending, always enjoys every moment and opportunity of learning new. He adores and feel humbled with many past and current day Legendary Tabla Maestros like Ustad Amir Hussain, Ustad Ahmed Jaan Thirakwa, Ustad Zakir Hussain, Pt Anindo Chatterjee, Pt Swapan Chaudhuri to name few, but do not believe in imitating anyone.
Rupak have given solo performances at various music conferences like Tansen Sangeet Samaroh (Gwallor), Mysore Dassera Festival, Sadashiv Academy, Halim academy, Sangeetanjall, Sharda Sangeet, Pt Ram Marathe Smruti, Lat ale Smruti Samaroh, Hirabal Badodekar Smruti Samaroh (Vileparle), Chakradhar Samaroh to name few.
He has had the privilege of accompanying Pt.Hariprasad Chaurisiya, Ustad Abdul Halim Zaffer Khan, Pt.Jasraj, Pt.V. G J0g, Dr. N Rajam, Pt Buddhaditya Mukherjee, Pt Niladri Kumar, Pt Rakesh Chaurasia, Ustad Shamim Ahmed Khan, Ustad Usman Khan, Pt Karthik Kumar, Rovena Calvert, Ricardo Battaglio, Naoml Minamotto to name a few. He has performed at World Music festlval in Germany, France, Swltzerland, Austria and Dubal.
He has been awarded Tal Mani' at 34th Kal-Ke-Kalakar sangeet sammelan. He has been honoured with title 'Sharavati' by Halim Academy Mumbal. He is an 'A' grade Artist for All India Radlo Prasar Bharti. He also has delivered Lecture and Demonstration at Rolin University Germany