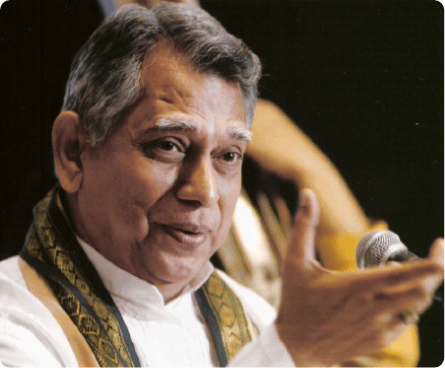 Pt. (Dr.) Vidyadhar Vyas,
Dean Faculty of Music & Performing Arts.
Music is an integral and important segment of the Culture of any society. Indian Music is one of the oldest music systems coming from Vedas and continuing its tradition, enriching with time. Indian Music education has a long unbroken history within Ashram Paddhati, later reformed into Guru-Shishya Parampara, aiming at the performance excellence. Twentieth century brought the beginning of Music Institutions in which the study of music and its applications, practical as well as academic (theory), education and training, were gradually introduced. Today the scope of Music Education and Training has widened considerably, encompassing allied vocational applications, interdisciplinary studies and overall cultural grooming towards personality development.
Somaiya Vidyavihar University has taken a decision of foresight to introduce and encourage Music Education and Training in its core subjects of Arts, thereby recognizing its importance and value in coming times.
Indian Music has two major systems: Hindustani and Carnatic with three main categories in each system, viz. Gayan (Vocal), Vadan (Instrumental) - Swarvadya and Taalvadya, and Nritya (Dance). All these categories, although separate, are inter-related.
The National Education Policy (NEP) 2020 has rightly emphasized the role of music education at all levels from pre-primary to doctorate. It has also acknowledged the subject of music for interdisciplinary studies as well as for ancillary, elective studies.
The core course structure has also been devised on the recommendations of NEP. A special feature of the curriculum of music courses is the provision of Performance Excellence at Doctorate level under training of a renowned Guru.
An assortment of short-term vocational courses of music is also provided for specialized training. There will be a Music Circle for the concerts listening as an outreach towards the society. Hope these efforts bear fruit.